Meet Our Dentist! Call 210-691-1333
Irene Blaess, DDS
Dr. Blaess became a dentist because she wanted to show people that it is possible to have pain free dental experiences. As a child, she had a very traumatic dental episode and it took years to be able to stop being sedated for dental work. Her goal is to ensure children never feel the terror she experienced and have a pain-free dental visit. Her gentle touch and caring manor is what makes her one of the best dentists in Texas. She has won numerous awards for being one of the best dentists in San Antonio, including Top 10 dentists of the year, Top Women Dentists of San Antonio and Best San Antonio Dentist by the express news.
She is a platinum Invisalign provider with over 1000 cases under her belt, and is skilled in doing regular braces too. Dr. Blaess believes it is vitally important to commit time to keep learning. She attends many hours of continuing education courses every year, far beyond the necessary amount required to maintain licensure. The office undergoes constant improvements in equipment, materials, and techniques. She has extensive training in many aspects of General family dentistry including Laser dentistry, Orthodontics, Dentures and partials, Veneers, Root canals, Dental Implants, Full mouth Makeovers and restorations, Snoring and Dental Sleep Appliances, and Kor Tooth Bleaching. She is the right dental choice whether you are looking for an emergency dentist or a five star dentist for your entire family.
Dr. Blaess grew up in Houston from the age of eight, graduating from Sharpstown High School. Upon graduation, she attended the University of Texas in Austin. She is a Longhorn but treats everyones with the same caring touch. Upon receiving her dental degree in 1997 from the UT Health San Antonio she opened DeZavala Dental (the original) and 2003 Northwoods Dental Spa became a reality.
She is mother of two boys, Michael Blaess and Brian Levin. Michael is a local realtor and Brian is at San Antonio Boys Academy. They love to travel, spend time together and with friends and they scuba dive whenever possible.
Vanessa Bednarik DDS
Born in South Africa and raised in Ohio, Dr. Vanessa Bednarik is a graduate of Case Western Reserve University, where she received a Bachelor's Degree in Biology in 1998. With a passion for helping people and being graced with artistic talent, she  chose to study dentistry. In 2001, Dr. Bednarik obtained her DDS degree from The Ohio State University with accomplishments and senior awards in both esthetic and geriatric dentistry.
She then completed a General Practice Residency at Metro Health Hospital, a Case Western Reserve University affiliate, in Cleveland Ohio,Her residency included extensive experience and training in root canals, extractions, sedation and anesthesia, as well as pediatrics, Upon completion of her training, she was awarded excellence in Endodontics.
After graduating from her residency, she married her husband Dr. Lee Birnbaum. Together, they moved for his residency training to Louisville, Kentucky where Dr. Bednarik taught part time at the University of Louisville School of Dentistry. Her primary focus was helping Junior and Senior students clinically in all facets of dentistry. Here, she received a teaching excellence award. She also worked part time in private practice.
After 3 years in Kentucky, they moved to New York City for her husband's fellowship training, and Dr. Bednarik worked in private practice. After 4 years in New York City, her husband was appointed director of Vascular Neurology at UT Health San Antonio. They moved to San Antonio in 2009.
As a general dentist working in San Antonio, Dr. Bednarik has been active in her professional community and is a proud member of the American Dental Association and Texas Dental Association..
In 2019 , she completed a Preceptorship in Dental Implantology which included hands-on training for surgical implant and restorative techniques. She is a member of the International Congress of Oral Implantology and holds certification in conscious sedation dentistry level I which includes nitrous oxide and oral sedation in order to offer different sedation options for her patients.
Dr. Bednarik is a mother of two beautiful teenage daughters, Lauren and Alexandra. In her spare time, she enjoys scuba diving, snorkeling, skiing, bike riding, hiking and traveling with her family as well as time with her two dogs, Dune and Charley.
Craig A Long DDS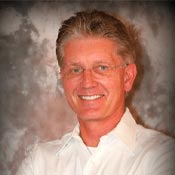 Dr. Craig A. Long is a graduate of the University Of Missouri Kansas City School Of Dentistry, 1979. He received BA – Zoology and BA – in Biochemistry in 1975. Dr. Long and had a thriving private general practice for 30 years in Vandalia, MO. He raised three children Christine, Brian, and Megan.  He currently practices and lives in San Antonio, TX with his wife Tish and step children Madison, Davis and Riley Olson.
Dr. Long is a member of the American Dental Association, Texas Dental Association, and the American Academy of Cranio-Facial Pain, American Orthodontic Society, Academy of General Dentistry, and Fellowship status in the International Congress of Oral Implantology.  He published articles on LANAP in Dentistry Today and the Missouri Academy of General Dentistry.
Dr. Long began instructing in 2003 for the Institute of Advanced Laser Dentistry. He is educating dentists on the low invasive Laser Assisted New Attachment Procedure (LANAP).  He treats and trains dentists on the healing art of treating gum disease utilizing a laser that reassures no bleeding, no stitches and minimal pain. The LANAP procedure enables patients with gum disease to regenerate healthy gingiva and bone.