Meet Our Dentist! Call 210-691-1333
Irene Blaess, DDS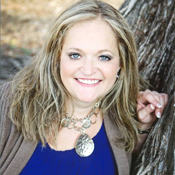 Dr. Blaess became a dentist because she wanted to show people that it is possible to have pain free dental experiences. As a child, she had a very traumatic dental episode and it took years to be able to stop being sedated for dental work. Her goal is to ensure children never feel the terror she experienced and have a pain-free dental visit. Her gentle touch and caring manor is what makes her one of the best dentists in Texas. Dr. Blaess believes it is vitally important to commit time to keep learning. She attends many hours of continuing education courses every year, far beyond the necessary amount required to maintain licensure. The office undergoes constant improvements in equipment, materials, and techniques. Dr. Blaess grew up in Houston since the age of eight, graduating from Sharpstown High School. Upon graduation, she attended the University of Texas in Austin. She is a Longhorn but treats Aggies with the same caring touch. Upon receiving her dental degree in 1997 from the University of Texas Health Science Center she opened DeZavala Dental.  In 2003 she partnered with Dr. Stan Zebrowski to open Northwoods Dental Spa, with a commitment to treat each patient as they want to be treated. She is a wife and mother of two boys, Michael Blaess and Brian Levin. Michael is attending TMI and enjoys lacrosse and football while Brian Is at San Antonio Boys Academy and is the soccer guy.
Wendy Taylor DDS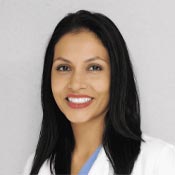 Dr. Wendy Taylor has been part of De Zavala Dental since 2020. She graduated as a Dentist for the first time in 2005 from UANL, Monterrey, Mexico; and second time in 2017 from UTHealth San Antonio from the International Dentist Education Program. She was awarded with the Comprehensive Dentistry Award, Best Hand Skills and Esthetics Dentistry award from UTHSCSA the same year. She became a faculty member in 2018 where she helps educate our future dentists; she was awarded Professor of the Year in 2022. Dr. Taylor was born and raised in a small town in San Luis Potosi, Mexico. She is currently established in San Antonio with her husband and two kids; she believes Continuing and Open Education is essential to keep growing as a professional; and is the reason why she adopts principles from different doctrines in Dentistry like Biomimmetic, Biological and Digital Dentistry.
Mission Statement: "Compassionate, tailored and educational dentistry should be provided to every patient; one size Dentistry does not fit everyone".
Skills and Expertise: She enjoys doing Comprehensive Dentistry, but her passion relies on Esthetic Dentistry (Veneers, Crowns, Natural Layered Composite).
Interests and Hobbies: Dr. Taylor also enjoys NOT being a Dentist, yes, she's someone's wife, mother, daughter, sister, aunt, cousin, niece, granddaughter and friend and loves spending time with all of her love ones. She enjoys drawing, reading, learn about different cultures and listening to personal stories.
Not matter how big or small your concern might be, she is here to help you and guide your decisions.